BDPACON23: Future Now
Please join us at the 45th Annual BDPA National Conference, where our theme is Future Now! The conference will be held August 17th – 19th, 2023 at the Westin Peachtree Plaza – Atlanta, GA. Register Today.
Conference Registration
Hotel Reservation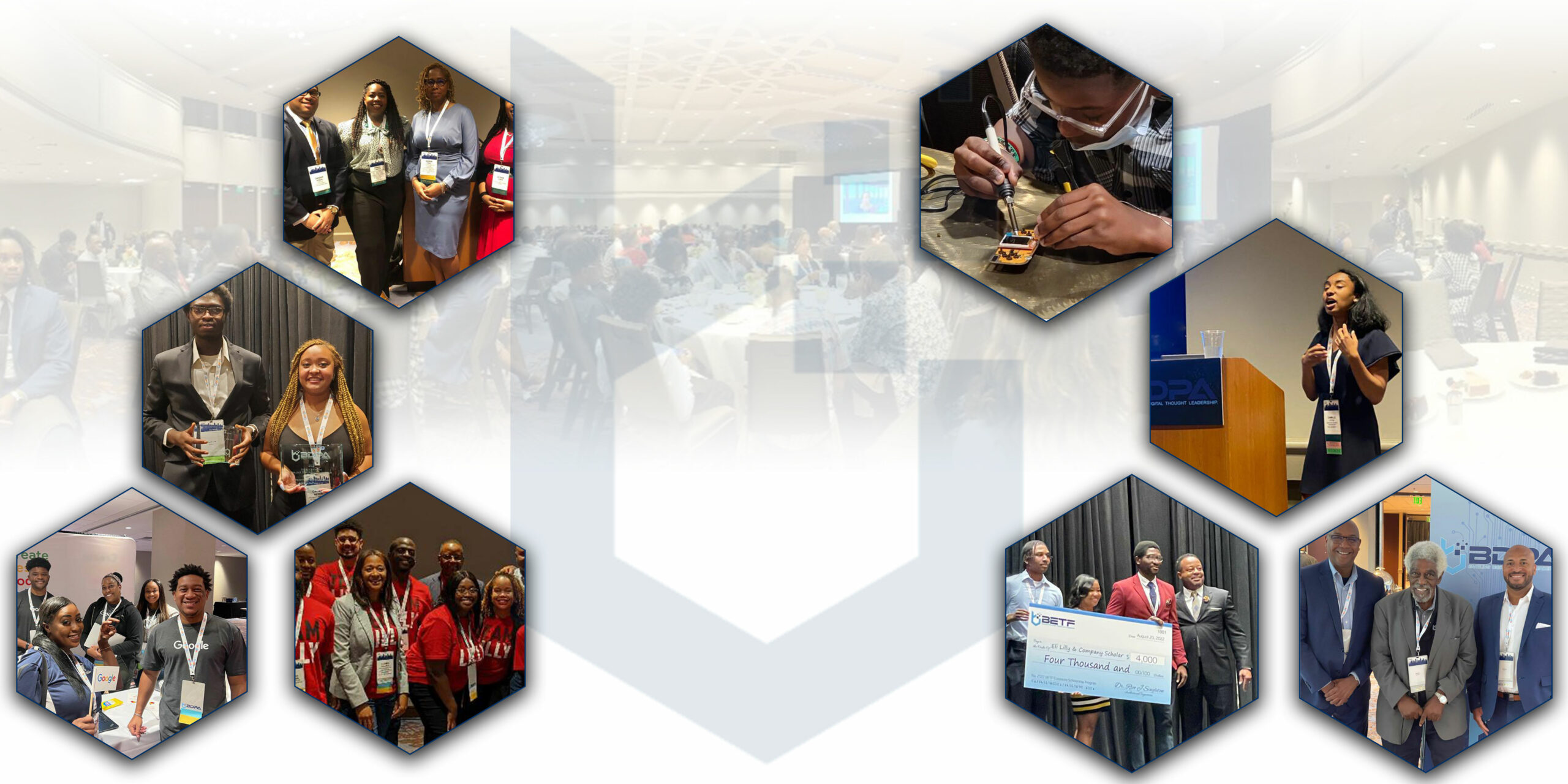 Welcome Back!
We look forward to welcoming you to Atlanta, GA for the 45th Annual BDPA Conference. The conference is open to both students and professionals in STEM and all digital technology fields. We also invite those who are in professions and industries that rely on data technology to inform their work to join our annual convening, which is highly immersive and transformative.
If you are a BDPA Member, please contact us at helpdesk@bdpa.org to receive the special discount code for members.
Vaccination Requirements & Exemptions
As we welcome conference attendees, we are prioritizing the health and safety of our community. Keeping each other safe during events will require collaboration and we are grateful for your support.
Events will adhere to all local and state regulations on the conference site, which are subject to change on short notice depending on public health conditions. Health and safety information will be updated here regularly and via email to conference attendees in advance of the event.
By registering for this conference, you are acknowledging notice of health measures required for events. Guests who do not comply with these policies will not be admitted and will not be refunded. At this time vaccinations are not required, however we strongly encourage Covid testing prior to attending the conference and social distancing if you are experiencing symptoms.
Registration Policy
Please note that registration for this conference is not refundable. Registration for the conference includes the granting of permission for attendees to be included in photography and videography conducted at the conference. If you have any questions, please contact us at helpdesk@bdpa.org.
BDPA is the premier organization focused on nurturing and developing diverse working professionals and future IT leaders in the Science, Technology, Engineering, and Math (STEM) and all digital technology fields. For more than 40 years, BDPA has enabled the upward mobility of African Americans and other minorities in the Information Technology (IT) and STEM fields.
Be part of a national movement and make a difference in the lives of African American information technology professionals as we work together to create the changes needed for diverse work environments and supportive communities.
So the next time someone asks, Where are the Blacks in Information Technology? Where are the Blacks In Technology? Where are Information Technology Thought Leaders? Where are the Blacks In STEM? Where are the Black Digital Leaders of the future? Tell them they are all in BDPA!