Cloud Academy
with Certifications Journeys provided by

The BDPA Cloud Academy is an initiative with the purpose of creating opportunities for Black Americans entering the cloud technology space. Through the diversification of the talent pool, we will contribute new minds and diverse understandings, helping further the innovation and development of cloud technology.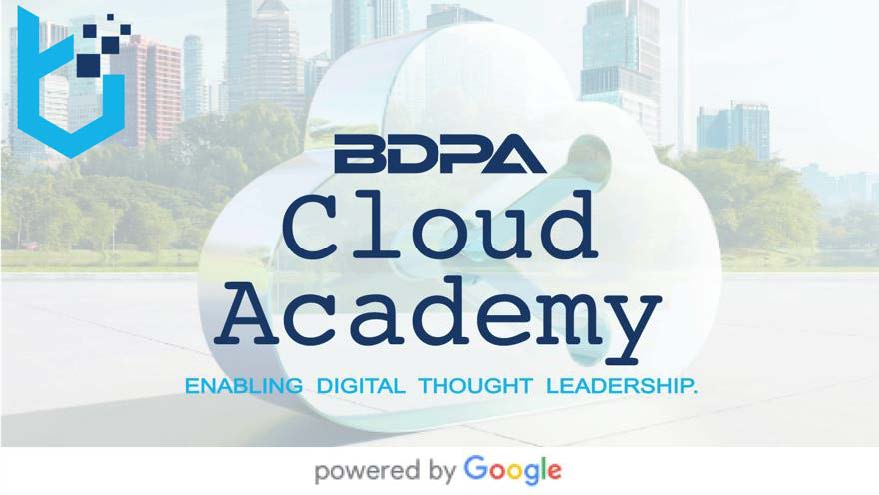 BDPA Motto: "Advancing Careers From The Classroom To The Boardroom."
This is a program with the goal of increasing the number of opportunities for black American students in corporate America and providing them with the necessary skills and guidance they need to begin that journey. This academy is meant to provide guidance, knowledge, and opportunity to succeed in a newly rising field.
The BDPA Cloud Academy is a 12-week educational program that focuses on cloud computing, cloud technology concepts, hands-on application of cloud technology concepts, and industry insights. The academy offers three different levels of educational opportunity with the ability to receive a corresponding Google Cloud certification at each level: foundational, intermediate, and advanced.
This academy has the goal of speeding up every participant's organization's ability to transform and reimagine its business through data-powered innovation. This digital transformation is enabled by nurturing and developing diverse working professionals and IT leaders. Each academy class is comprised of a weekly instructor-led learning session, additional online supplemental instruction and hands-on labs, and the ability to obtain an Industry Specialization, where the academy participants focus on Cloud technology applies within an industry and will receive insights into the specified industry and the skills necessary to be successful in the industry.
Presenters for technical workshops and professional development seminars
Partners to facilitate networking events
Sponsorships & donations
Be part of a national movement and make a difference in the lives of African American information technology professionals as we work together to create the changes needed for diverse work environments and supportive communities. So the next time someone asks, Where are the Blacks in Information Technology? Where are the Blacks In Technology? Where are Information Technology Thought Leaders? Where are the Blacks In STEM? Where are the Black Digital Leaders of the future? Tell them they are all in BDPA!